RSBP: Remember Stonewall be Proud
|
home


Our Pet Charity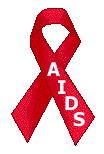 The Hopkinsville Aids Project Initive is a non-profit non-discriminational
support and service organization providing assistance to the Hopkinsville,
Ft Campbell , Oak Grove Kentucky and Clarksville TN area.
Open to all who are HIV positive or those diagnosed
as having Aids, those who live with or take care of an HIV/Aids survivor and
simply those who wish to support the efforts to end this disease.
This is a peer support network sp[onsored by the RSBP association where you can
learn of the latest treatments, find local services or simply make
a new friend who understands the ups and downs of this disease.
Our goal is to provide monthly online and real world chat and discussion sessions,
hold monthly get togethers, establish a food bank for those in need and to start
a buddy program of volunteers who are willing to donate a few hours each week
or month to help someone who is HIV positive and having
dificulty taking care of themselves.
If you would like to be one of these volunteers or if you are
living with HIV/Aids by all means join the group.